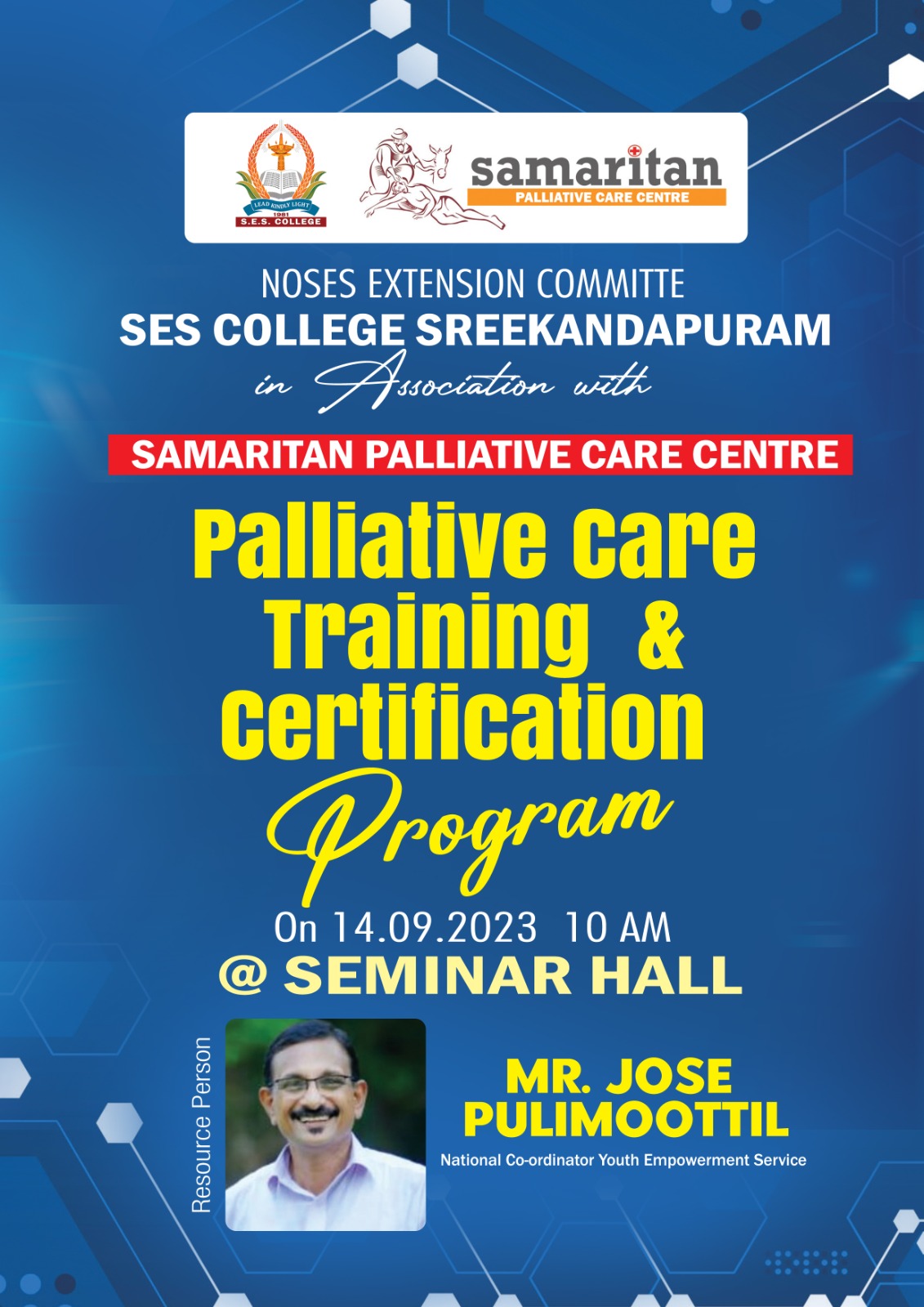 Palliative Care Training
Palliative Care Training and Certification Programme @ SES College Sreekandapuram organised by Samaritan Trust
Read more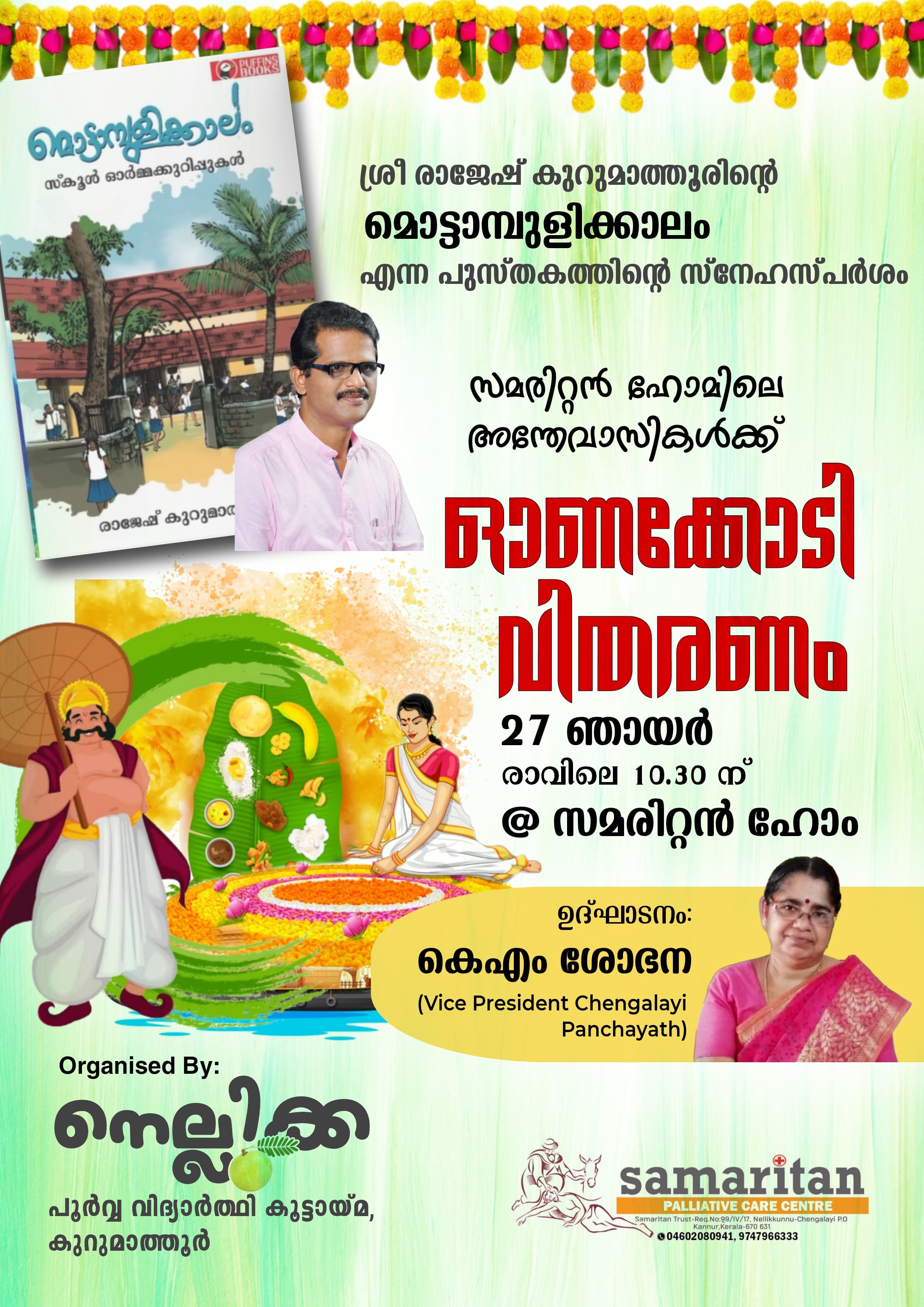 ONAKOODI
New Onakkoodi By Mr. Rajesh Kuramathur for the inmates @ Samaritan Home
Read more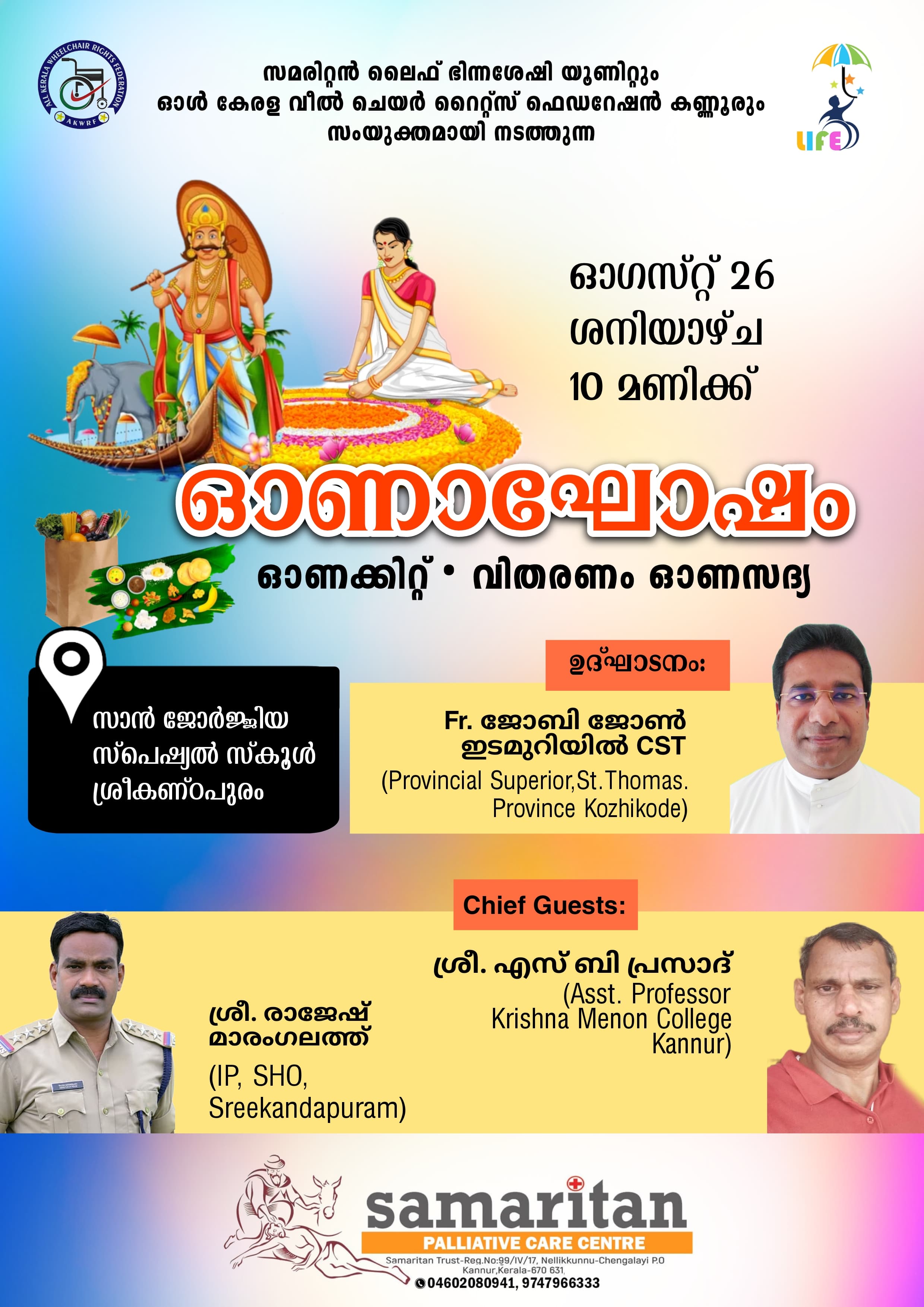 ONAM Celebration
Onam Celebration with PwD'S @ Sreekandapuram
Read more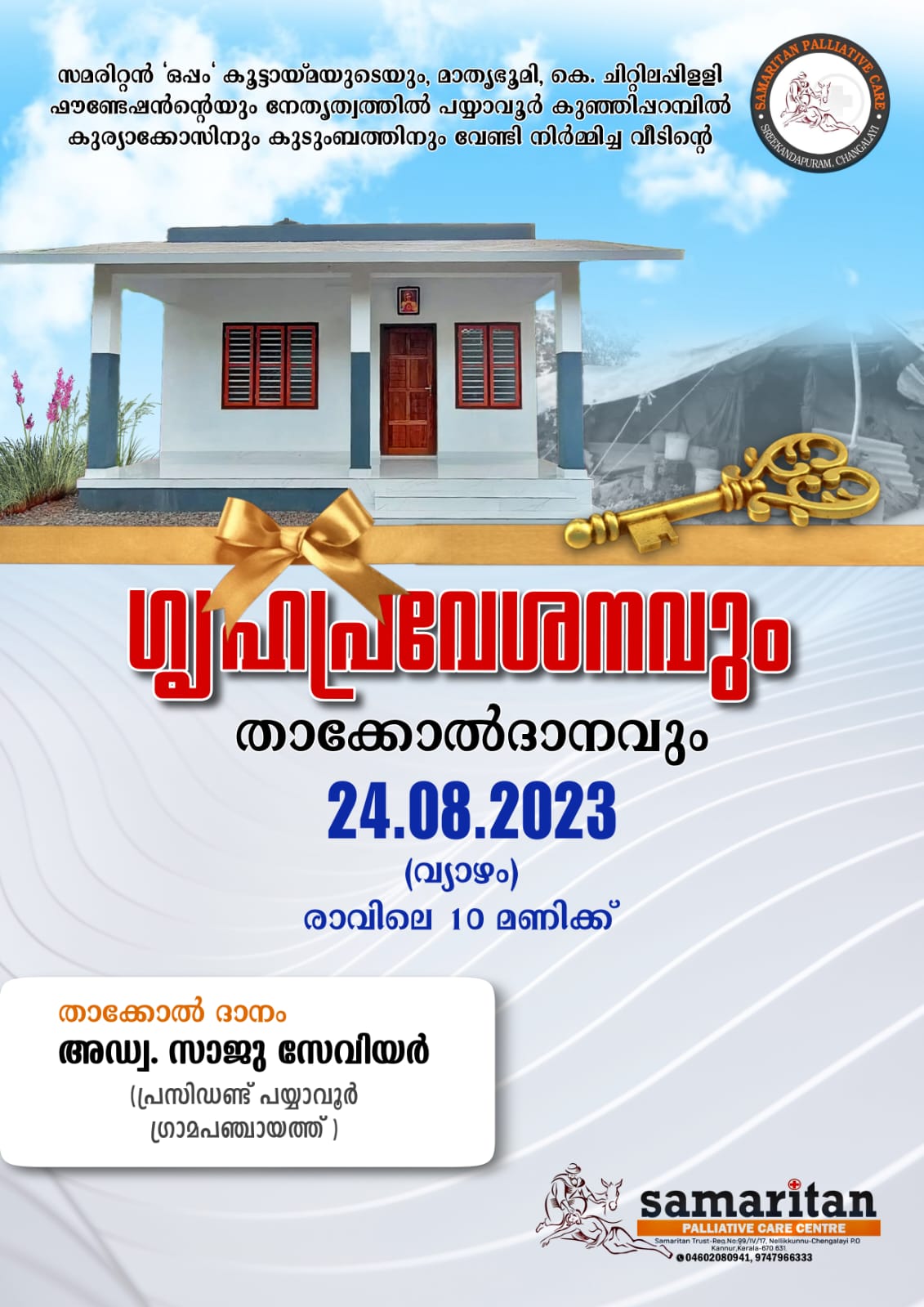 New house @ Payyavoor, Kunjiparabu
New house @ Payyavoor, Kunjiparabu
Read more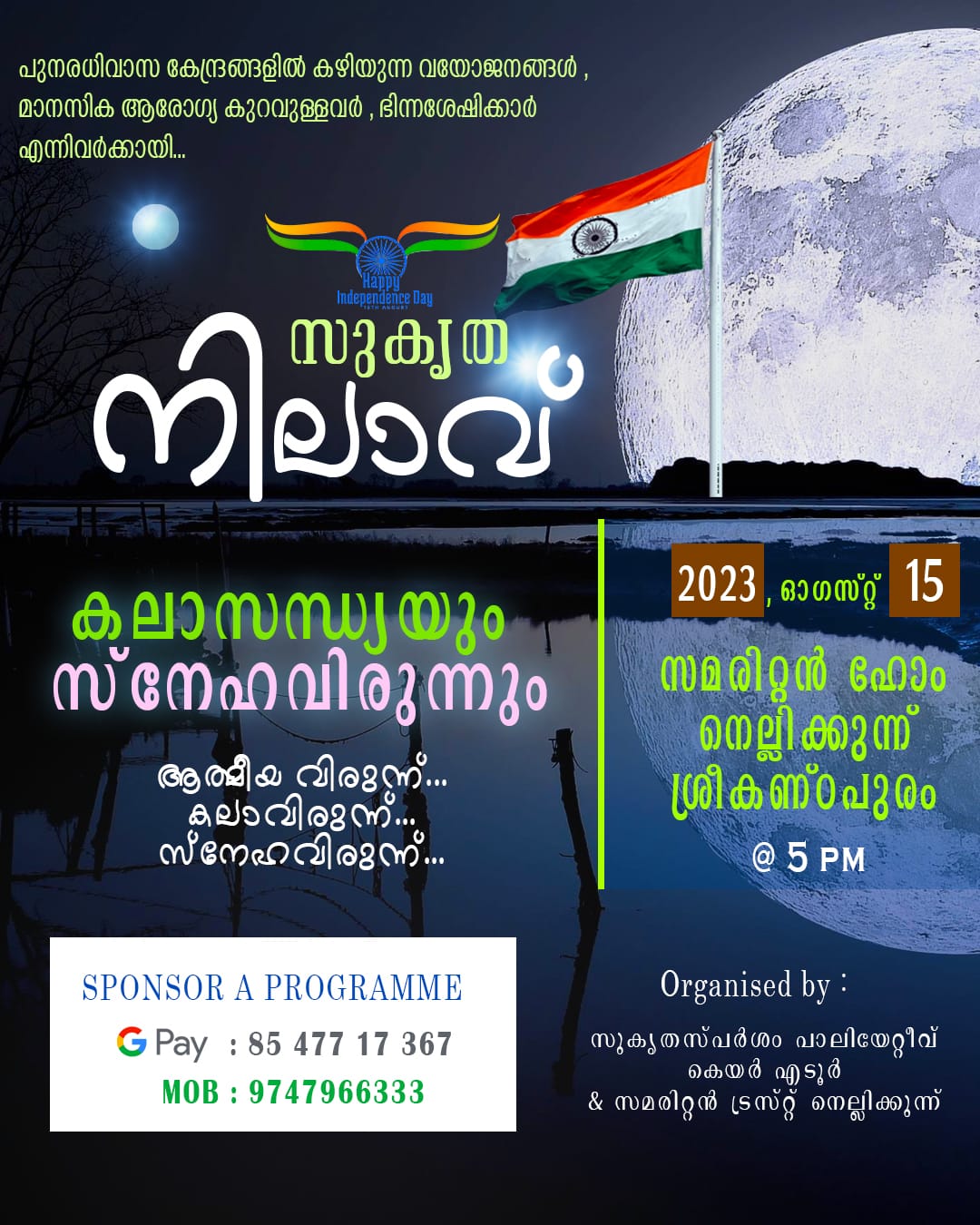 Special Program Designed by Samaritan Trust for Destitute Homes
Sukrutha Nilavu
Read more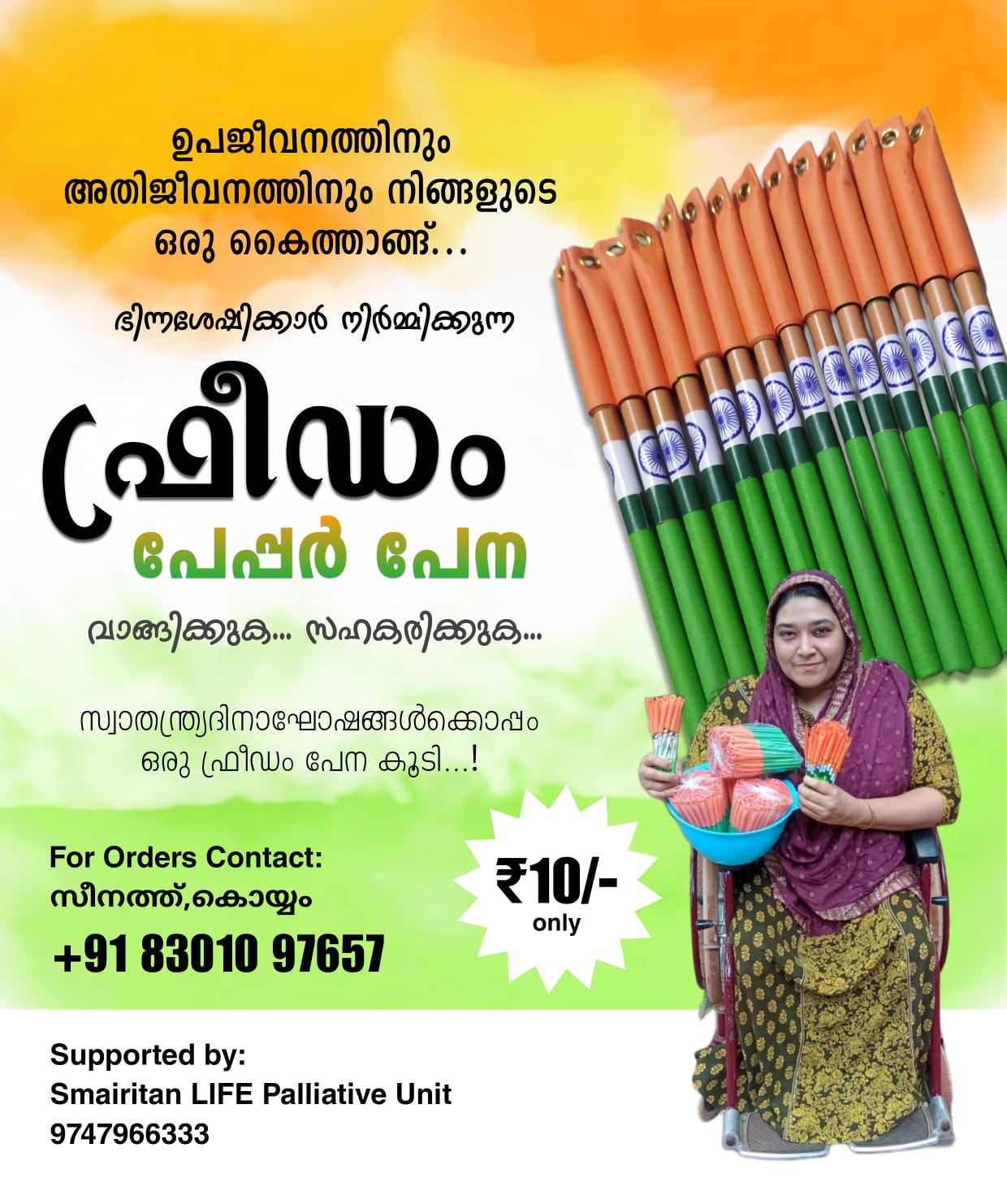 Freedom Paper Pen
"Empower Independence with Freedom Paper Pens!** **Celebrate Freedom:** On this Independence Day, purchase a packet of Freedom Paper and Pen for just RS 10 and support a meaningful cause. **Supported by Smairitan LIFE Palliative Unit: 9747966333.**"
Read more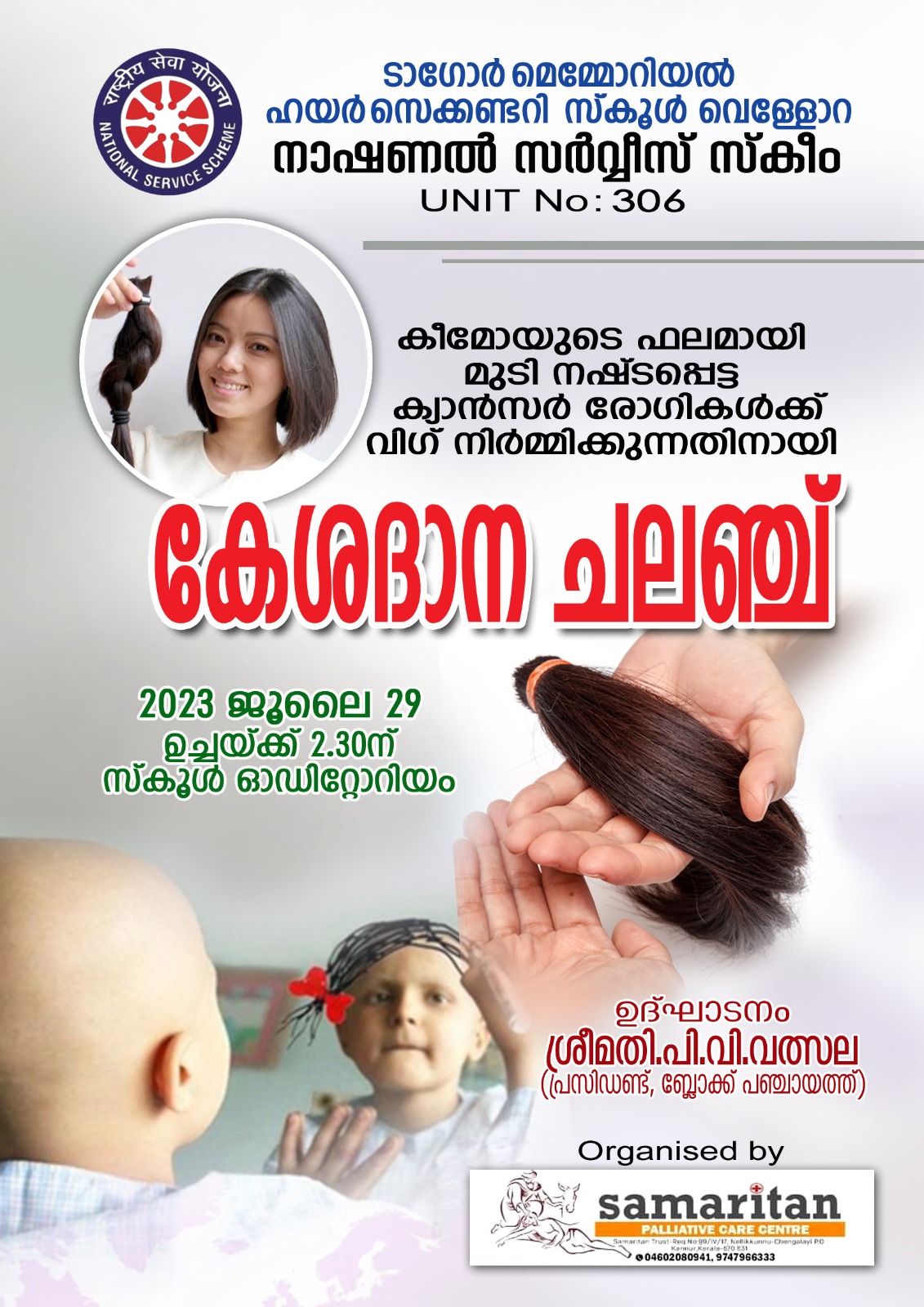 Hair Donation Challenge
The Samaritan Trust, in collaboration with the NSS unit of GHSS School Vellora in Kannur District, is organizing a hair donation camp on 28th July 2023. The camp aims to collect hair donations for making wigs for cancer patients.
Read more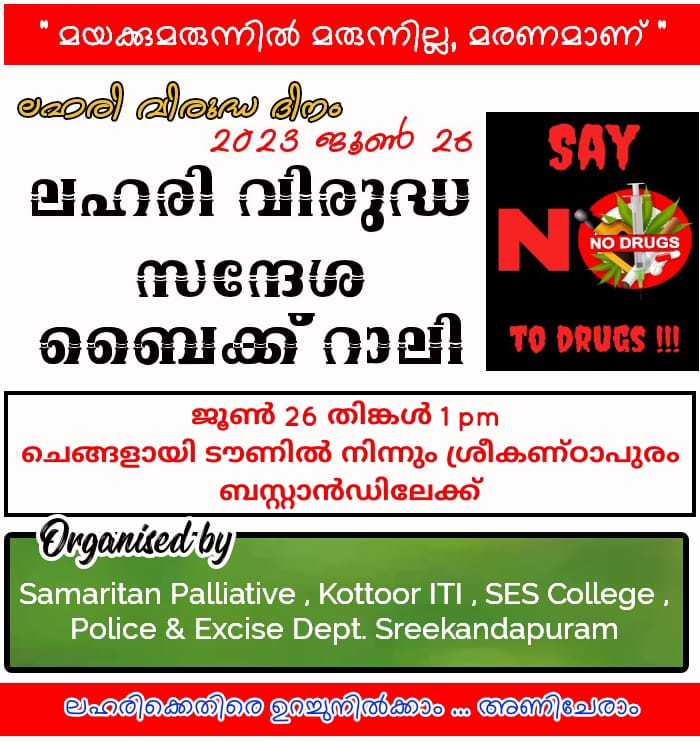 Anti Drug Rally @ Sreekandapuram
Join the anti-drug bike rally on June 26 from Chemagai town to Srikandapuram bus stand area. Organized by Samaritan Palliative, Kottoor ITI, SES College, and Police & Excise Department Sreekandapuram. Say no to drugs and promote a drug-free society. Be there at 1 PM.
Read more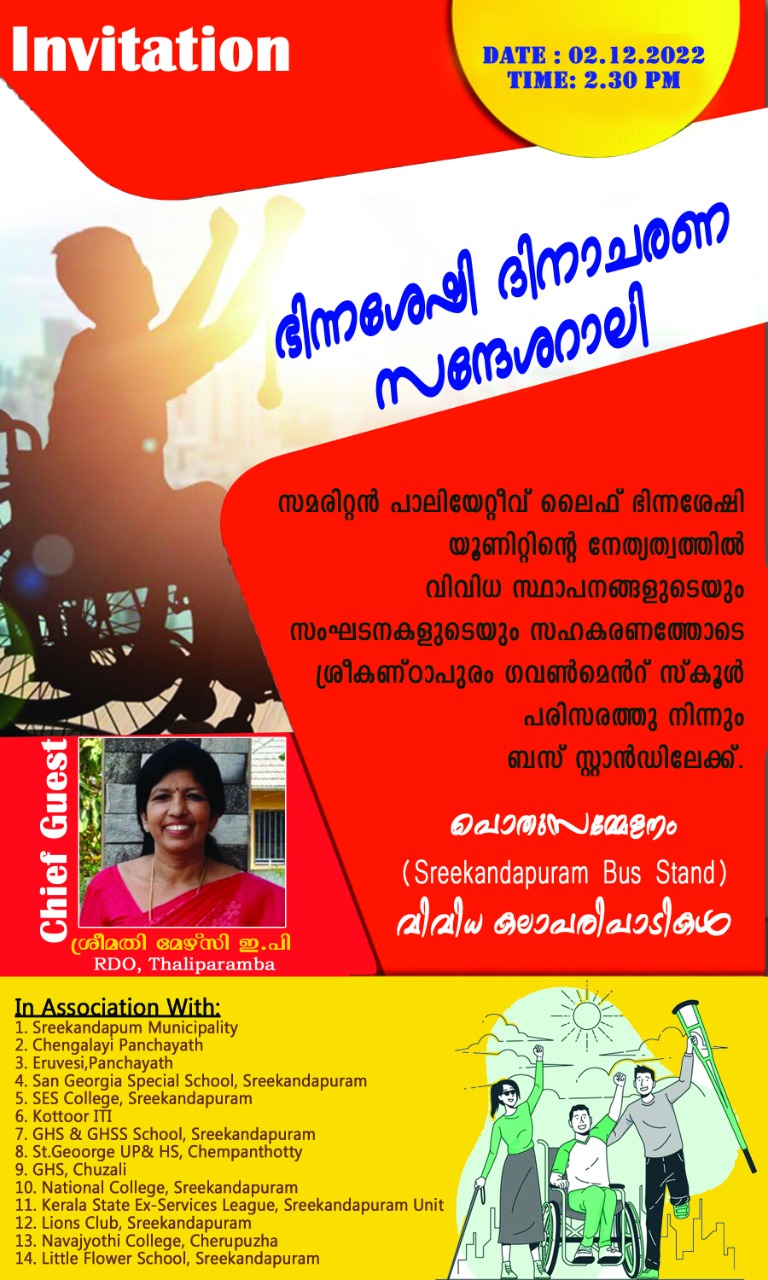 Disability Day
Celebration of Disability Day
Read more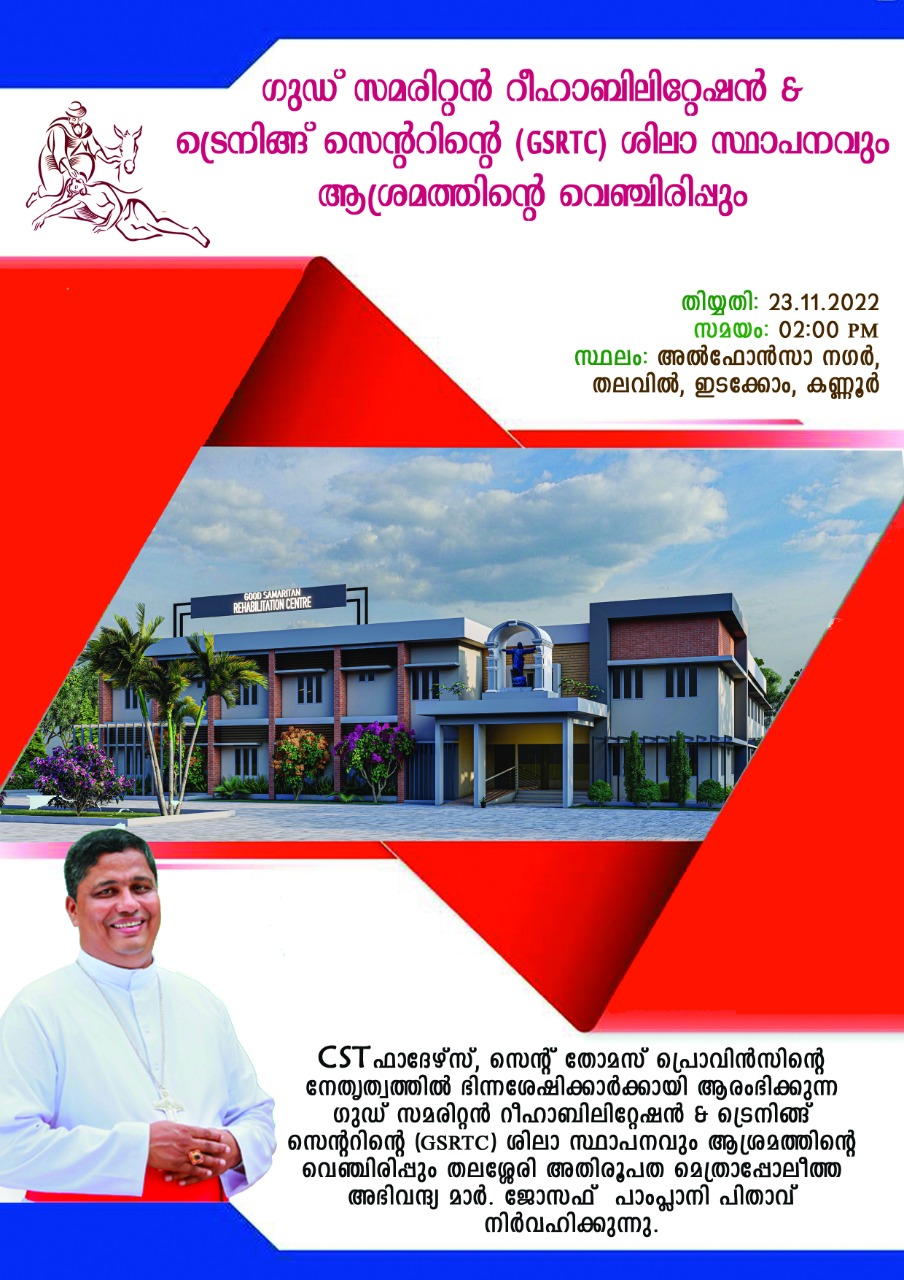 Foundation Stone, GSRTC
Foundation Stone, GSRTC, Thalavil, Thaliparamba
Read more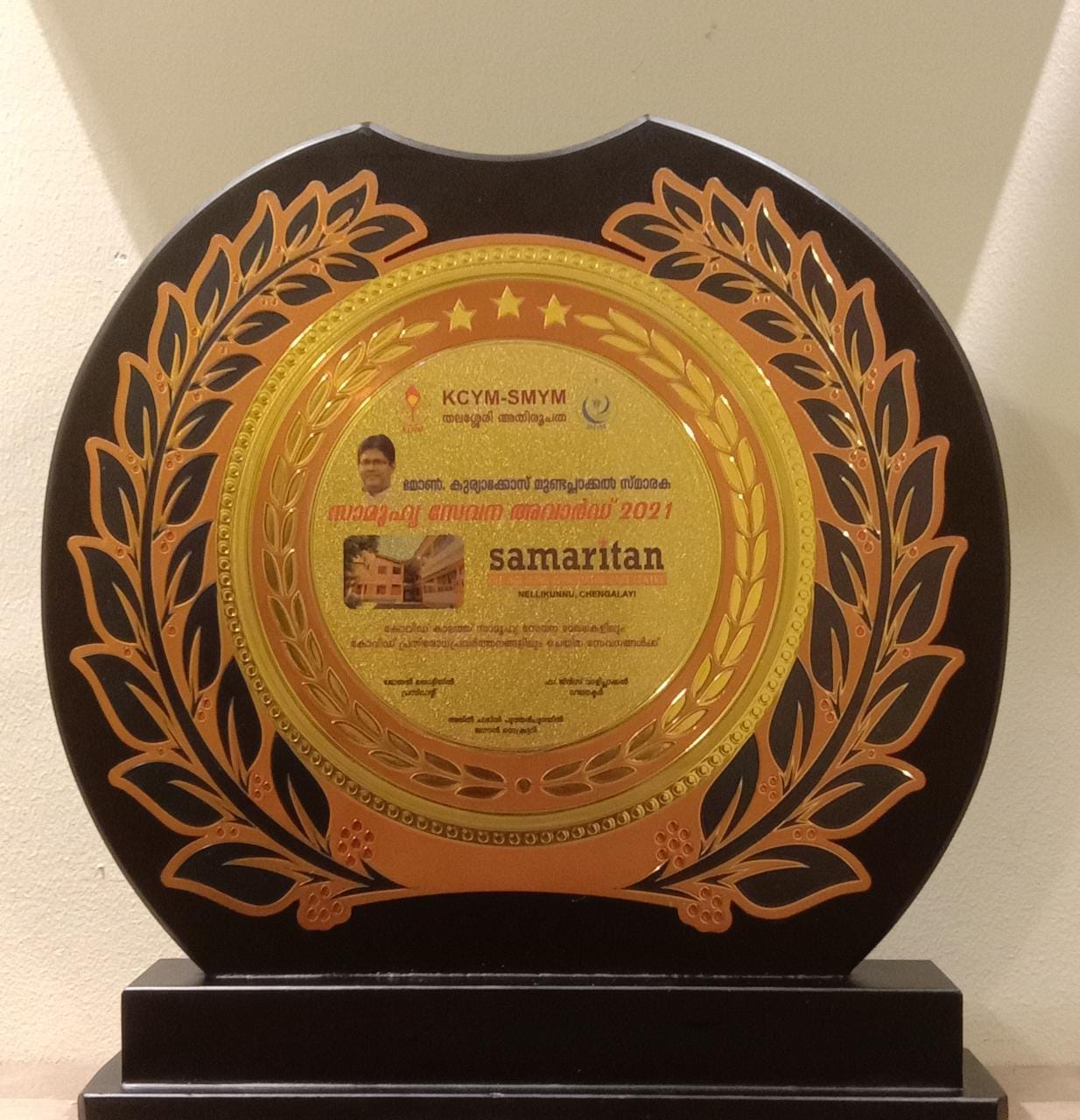 KCYM Award
Corona Warrior Award from KCYM Thalasssery
Read more